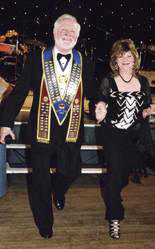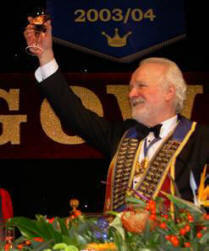 For the second year running Chas was elected King Rat of The Grand Order of Water Rats. This has only occurred on seven occasions since the G.O.W.R. was founded in 1890.
The culmination of the Rats year, as always, was in the Grand Ballroom at Grosvenor House on 28th November. This year the theme for the evening was, Take Me Back To New Orleans.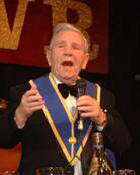 During the dinner Anita Dobson received the Showbiz Personality Trophy and Sir Norman Wisdom the Lifetime Achievement Award. He earned a standing ovation performing impromptu, his famous hit Dont Laugh At Me Cos Im A Fool.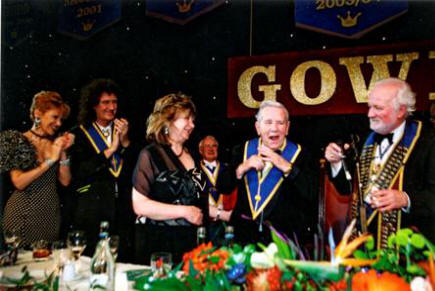 (Anita Dobson, Brian May, Irena Foster-Brown, Sir Norman & Chas)
Headlining the cabaret was the Big Chris Barber Band, with support from Mike Sanchez, both paying tribute to the various sounds of New Orleans. The entrance of the Big Chris Barber Band was in true New Orleans marching style, even down to the second line and the langinappe of coloured beads and pralines. The room came alive with all the cheering and stomping. The Grand Ballroom being a perfect setting for such an occasion.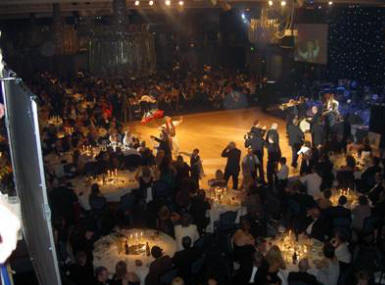 Comedy was provided by Billy Hunter with his hilarious New Orleans funeral sketch and Johnnie Casson, who truly in a class of his own, had the whole room falling about with laughter.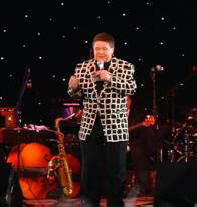 At the end of Chris Barbers set, Chas presented Chris with The Living Legend Award, a fitting tribute for over 50 years at the top. It is hard to believe that Chris and his trumpeter, Pat Halcox have been playing together for over 50 years.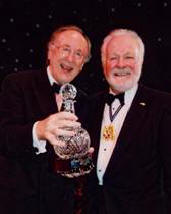 At this point Chas asked Chris if he would play the double bass in a skiffle jam session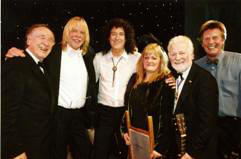 Joining them both on stage were; Rick Wakeman on piano, Joe Brown on mandolin, Brian May on guitar and Chas daughter Kerry on washboard. The resulting session was pure magic and the audience went wild, asserting later that this was an unprecedented climax to such a wonderful evening. The group opened with Freight Train and then Brian sang Im Just A RollinStone, & they closed with Mama Dont Allow accompanied by the Big Chris Barber Band.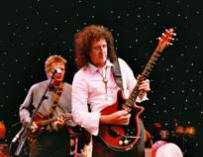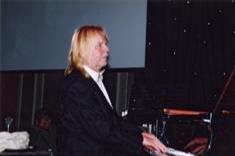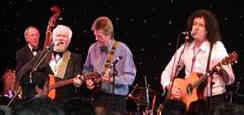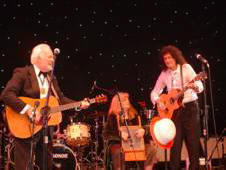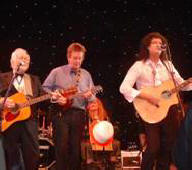 Numerous guests from the world of entertainment added zest to the already electric atmosphere